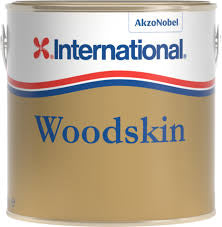 A flexible wood oil/varnish hybrid suitable for use on all types of wood, including oily woods such as teak and iroko. International Woodskin dries to a subtle, translucent sheen and its natural teak colour showcases the beauty of the wood.
The product's micro porous properties allow wood to breath, expand and contract but are small enough to repel water, preventing mould and mildew.
Woodskin is very easy to apply without the need for thinning or sanding between coats. It has good flow and levelling properties and penetrates deep into wood, leaving a thin surface film that will not crack or flake.